Golkow Business Law LLC offers expertise in the following areas:
ACQUISITIONS AND DIVESTITURES
Curt Golkow has extensive experience in representing buyers, sellers and other interested parties in negotiated mergers, acquisitions and divestitures across a wide range of industries. Whether the dollar value of the deal involves hundreds of millions or hundreds of thousands, Golkow Business Law structures the transaction to optimize the benefits for the client, including the tax and financing aspects, while limiting the client's exposure to liability. The firm assists clients in conducting their "due diligence" investigation, evaluating the proposed transaction, complying with applicable laws (including antitrust, securities, labor and employment, employee benefits, health care, privacy and other matters) and ultimately closing the deal. Curt has handled numerous M&A transactions that presented particularly challenging or unique circumstances, including purchases and sales of companies being sold in bankruptcy court or by an assignee for the benefit of creditors.
Curt Golkow may be best known for his handling of "business divorce" matters, often involving complex issues of corporate, LLC or partnership governance, fiduciary duty, contract interpretation, statutory and common law rights, indemnification and other areas of the law. Taking into account both legal and practical considerations, Curt serves as a strategist in the litigation and pre-litigation stages. Whether representing the controlling business owner seeking to expel an undesired partner or representing a disgruntled owner desiring to exit the business, in the vast majority of cases Curt has achieved a buy-out on terms favorable to his client—without litigation. In those situations where litigation becomes necessary or advisable, Curt teams with some of the most highly regarded commercial litigators in the region.
From his extensive experience in bitterly negotiated and contested business divorces cases, Curt has a keen understanding of the issues that lead to business owner disputes and the pitfalls of failing to plan well. Rejecting the one-size-fits-all approach and so-called "standard form" shareholders agreement, LLC operating agreement, partnership agreement or other buy-sell agreement, Curt employs a unique approach to facilitate communication between business owners and develops a well conceived, appropriately customized "pre-nuptial" agreement that protects and advances the client's interests. After the agreement is in place, clients are counseled to maintain productive business relationships and avoid costly disputes.
TAKE THIS TEST:
Is the "pre-nuptial" agreement for your business marriage adequate?
FIND OUT:
Are you heading for a
business divorce?
BUSINESS ORGANIZATION AND GOVERNANCE
Golkow Business Law advises entrepreneurs as to the most advantageous type of entity to form, taking into consideration tax treatment, desired ownership and management structure, anticipated financings and the ultimate exit strategy. Drawing on his experience in capital raising and business divorce, Curt counsels clients in preparing the shareholders agreement, LLC operating agreement, partnership agreement or other buy-sell agreement. Companies and their management are advised concerning matters of corporate/company organization and governance and the relationships between business owners and management, including representation of boards of directors, board committees and executive officers with respect to fiduciary duties.
The best business ideas never leave the drawing board without funding. Golkow Business Law helps clients obtain the debt and equity capital necessary to grow their businesses and meet their objectives. The firm represents entrepreneurs as well as seed-stage, emerging-stage and expansion-stage companies seeking capital, from the initial "friends and family" round or angel investor financing to rounds of venture capital or growth equity. Curt also represents companies and their management involved in controversies with venture funds and other investors, and negotiating a separation from and/or buy-out of disgruntled investors. In addition to assisting clients in obtaining bank or other institutional financing, Curt has represented companies in receivables factoring, purchase order financing, equipment financing, vendor financing, mezzanine loans and other loan-investment hybrids, venture capital and other private debt or equity financing. Curt assists clients in the preparation of disclosure documents and compliance with federal securities and state blue sky laws and regulations in private capital-raising transactions.
COMMERCIAL CONTRACTS & TRANSACTIONS
The success of any business depends on its ability to be productive in day-to-day operations. Understanding this need, Golkow Business Law represents owners and managers of businesses of all sizes in formulating standard contracts for general use, such as purchase orders/confirmations, supplier/vendor contracts, e-commerce transactions, website development and hosting, equipment leases, employment agreements, employee leases, independent contractor agreements, restrictive covenants and confidentiality agreements.
Golkow Business Law also represents clients in developing and negotiating highly customized contracts for complex commercial transactions, such as software or intellectual property development and licensing, technology transfer, manufacturing and supply arrangements, wholesale or distribution arrangements, import agreements, marketing coordination, agency/brokerage relationships, franchise acquisition and development, specialty services agreements, management and consulting contracts, deferred compensation, equity appreciation rights and other incentive compensation arrangements.
EMERGING COMPANIES AND START-UPS
Golkow Business Law works with start-up and emerging companies, from organizing and structuring the business entity and building its basic legal infrastructure to raising capital and helping manage the growing pains. Beyond the legal needs, the firm assists entrepreneurial clients with writing their business plans, obtaining seed or expansion capital and finding talented outside professionals. Curt understands that these companies have limited budgets and need cost-effective, pragmatic and value-added legal services. For clients attempting to launch or expand a promising business, the firm may offer an alternative fee structure to provide for shared risk and reward, with the goal of achieving a win-win result with the client.
Golkow Business Law advises employers and management on employment law issues, including employment agreements, employment termination issues, non-competition and non-solicitation covenants, protection of confidential and proprietary information and trade secrets, wrongful discharge, and employment discrimination and harassment. Curt also works with clients in the formulation and implementation of personnel policies and practices.
EXECUTIVE COMPENSATION
The firm works with businesses to fashion compensation arrangements specifically designed to recruit talent, create performance-based incentives and retain executives and key personnel through "golden handcuffs." These compensation arrangements often involve equity compensation plans, phantom equity or equity appreciation rights, incentive bonus arrangements, golden parachutes and deferred compensation plans. Curt also regularly represents executives in negotiating their compensation packages and severance agreements.

FRANCHISES
Golkow Business Law represents entrepreneurs in evaluating franchise opportunities, negotiating franchise agreements and area development agreements, organizing the franchised business and entering into leases and other agreements essential to the franchise operation. Curt has handled numerous acquisitions and sales of franchises. When the franchise system has failed or underperformed, Curt has represented clients in disputes with franchisors and the termination of franchise relationships.
JOINT VENTURES AND STRATEGIC ALLIANCES
Golkow Business Law works with clients to structure, negotiate and implement joint ventures and strategic alliances, often involving creative and customized structures. These structures may include franchise or licensing/royalty relationships, manufacturing or distribution arrangements, product development or marketing coordination, agency or representative relationships and other service agreements. The firm also counsels clients in restructuring and, when necessary, extricating themselves from joint ventures and strategic alliances.
LENDING AND FINANCE
Curt Golkow has extensive experience in lending and finance transactions, from the perspective of both the lender/investor and the borrower. Curt has represented community, national and foreign banks and consortiums of banks in extending asset-based, cash-flow-based and other secured loans and conventional credit facilities, as well as representing venture capital and private equity funds in evaluating and investing in portfolio companies. Drawing on his experience representing lenders and investors, Curt helps entrepreneurs and companies structure, negotiate and obtain bank loans and other institutional financing, receivables factoring, purchase order financing, equipment financing, vendor financing, mezzanine loans and other loan-investment hybrids, venture capital and other private investments. Curt also represents financially troubled companies in loan modifications, work-outs, refinancings and restructurings.
LITIGATION STRATEGY AND MANAGEMENT
Curt Golkow regularly functions as general counsel to his clients in developing litigation strategy and managing their commercial litigation matters. In addition to his experience in business divorce litigation and disputes among business owners, Curt has managed complex commercial litigation arising from abandoned or failed transactions, dysfunctional joint ventures and strategic alliances, disputed earn-out calculations, claims for breach of contract and indemnification, claims to enforce restrictive covenants and protect "trade secrets" or other confidential or proprietary information and other claims against current or former business owners, directors, officers, managers, employees or service providers. Because the settlement of such litigation typically involves a commercial transaction, litigators often call upon Curt to structure, negotiate and document the settlement.

NONPROFIT ORGANIZATIONS
In addition to having served on boards of a variety of non-profit organizations, Curt Golkow has advised clients in the formation and governance of non-profit organizations, including obtaining and maintaining 501(c)(3) tax exempt status. Curt also has handled acquisitions and sales, joint ventures, strategic alliances and a wide range of other commercial transactions involving non-profit organizations.
PRIVATE EQUITY AND VENTURE CAPITAL
Curt Golkow has represented founders of venture capital, mezzanine and private equity funds in fund formation, including matters of organizational structure, internal governance and investor relations. Curt has represented venture funds and private equity funds in the evaluation and investment in portfolio companies (including initial and follow-on investments), in negotiation with co-lenders and co-investors through multiple rounds of financing, and the sale or disposition of portfolio companies, including under circumstances where there are tensions between the investors and management.

REAL ESTATE TRANSACTIONS
Golkow Business Law represents parties in a variety of real estate transactions, including land acquisition, financing, leasing and management. Curt Golkow is often involved in the formation and structuring of entities to create complex and customized structures for financing or other deal-specific purposes. The firm's clients include landlords and tenants of retail, commercial office and industrial space. In troubled economic times, Curt has represented tenants in renegotiating and terminating onerous leases.
RESTRICTIVE COVENANTS
Curt Golkow has extensive experience in structuring and negotiating non-competition, non-solicitation, non-interference, non-disclosure/use, non-disparagement and other covenants for protection of business relationships, trade secrets, confidential and proprietary information, goodwill and other intangible assets. Curt has represented companies enforcing restrictive covenants against former employees and former business owners and asserting claims against their subsequent employers and business partners. When the firm's clients hire personnel who are subject to restrictive covenants, the firm advises the client in establishing procedures and protocols to protect the client from claims by former employers.
STRATEGIC PLANNING
Many clients, particularly start-up and expansion-stage companies, often seek Curt Golkow's counsel in formulating and implementing business plans and strategies, such as new venture planning, acquisition and expansion plans, strategies for divestiture of non-core or non-performing segments, succession planning, exit strategies and the like. Being a trusted advisor, Curt Golkow serves as part of the management team in devising the strategy and overseeing its implementation.
SUCCESSION PLANNING
For family-owned businesses, Golkow Business Law works with the company and its owners to structure and implement a succession plan for the transition in ownership and management to the next generation. The plan for each business is custom designed based on the particulars of the business and the individual dynamics to protect the business and preserve family relationships, all while minimizing taxes, including by integrating the succession plan with the clients' estate plan. Golkow Business Law also advises companies in developing and implementing succession plans for businesses being sold to management or key employees who are not family members.
Copyright © 2022 by Golkow Business Law LLC. All rights are reserved.
Portions of this website may include what may be considered ATTORNEY ADVERTISING in some states. Prior results do not guarantee a similar outcome.
Use of this website is subject to these Terms, Conditions and Disclaimer and Privacy Policy.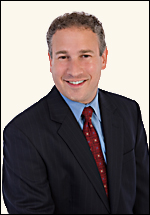 Curtis L. Golkow
Attorney At Law