Golkow Business Law 
LLC
Privacy Policy

Golkow Business Law LLC (the "Firm") recognizes the importance of privacy. This online privacy policy is intended to inform users of the the Firm's website about the information it collects online and how that information will be used. If you have additional questions about the Firm's data collection practices after reading this notice, please contact us at [email protected].
The Firm's website collects personally identifiable information, such as names and addresses from visitors who voluntarily input such information in response to prompts we have placed at various points on this website. The Firm also will collect e-mail addresses from the e-mails you send us. The Firm's computers may automatically collect certain non-personally identifiable information when you visit our site, like the type of browser you are using or the domain name of your Internet service provider, and also may collect aggregate information on the website pages our users visit.
The Firm will use the personally identifiable information it collects online only to send you information about the Firm's events, publications or other news matters. The Firm does, however, provide you the opportunity to decline placement on our mailing lists. The data we hold is kept securely and only accessed by authorized personnel.
Computer data containing no personally identifiable information will be used only for internal business purposes and then discarded; except, however, the Firm may share aggregate non-personally identifiable data.
To the extent permitted by law, the Firm will not sell, share or otherwise disclose any of the information collected from you online without your permission, except for disclosures to third parties who monitor or maintain this website and to third parties who assist or cooperate in preparing firm mailings. Furthermore, the Firm reserves the right to transfer information in connection with any sale or other disposition of all or part of the the Firm's business and/or assets.
The Firm does not use cookies.
The Firm cannot and will not be responsible for any breach of security by any third party or for any actions of any third party that receives any of the information that is disclosed to us.
This website contains links to various other websites, which may contain advertisements of third parties. The Firm is not and cannot be responsible for the privacy practices of any third party or for the content of any other website. Please check with those websites to determine their privacy policies and your rights under those websites.
The Firm reserves the right to revise this policy or any part of it at any time. We suggest you review the policy periodically for changes.
If you no longer wish us to hold data about you, or wish to change the type of information we send you, please let us know by e-mailing [email protected].
Your Consent to this Privacy Policy
By using the Golkow Business Law LLC website, you consent to the collection and use of information by us as described above or as we otherwise see fit unless you inform us otherwise by means of the procedure specified below. We may use comments, information and/or other feedback that you may submit in any manner that we may choose, without notice or compensation to you.
If you have additional questions or comments of any kind, if you see anything on the Firm's website that you think is inappropriate or if you would like to have any or all of your personal information withheld from third party organizations and companies and/or from third party service providers, please let us know by sending your comments or requests to:
Golkow Business Law LLC
Attn: website – Privacy Issues
Copyright © 2022 by Golkow Business Law LLC. All rights are reserved.
Portions of this website may include what may be considered ATTORNEY ADVERTISING in some states. Prior results do not guarantee a similar outcome.
Use of this website is subject to these Terms, Conditions and Disclaimer and Privacy Policy.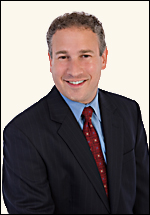 Curtis L. Golkow
Attorney At Law