Golkow Business Law LLC is a boutique business law firm
committed to providing high-quality, cost-effective
legal representation and strategic advice
to entrepreneurs and middle-market companies.
Curtis L. Golkow, founder of Golkow Business Law LLC, brings to his clients more than 30 years of experience practicing business, finance and securities law, with more than 20 years at large, prestigious Philadelphia law firms. At Golkow Business Law, clients benefit from Curt's skills and experience without paying big-firm rates.
BUSINESS LAW PRACTICE
The firm's practice focuses on business acquisitions and divestitures, joint ventures and strategic alliances, capital-raising transactions, employment and compensation arrangements and a wide array of commercial matters. Curt counsels clients in the development and implementation of strategic plans for start-up, emerging and expansion-stage companies, and succession plans for family businesses.
BUSINESS DIVORCE / BUSINESS "PRE-NUPTIAL" PLANNING
Curt Golkow may be best known for his handling of "business divorce" matters. He serves as a strategist in litigation and pre-litigation stages, and in the vast majority of cases successfully negotiates a buy-out on favorable terms—without litigation. From his extensive experience in business divorce cases, Curt has developed a unique approach to helping business owners adopt well conceived "pre-nuptial" agreements for their business marriage and avoid costly disputes.
OUTSIDE GENERAL COUNSEL AND TRUSTED ADVISOR
Curt Golkow serves as outside general counsel and a trusted advisor to his clients, often becoming an integral part of the management team, helping clients confront their legal and business challenges. Clients call on Curt not only for his legal advice but for his business acumen and strategic insight.
THE TEAM APPROACH
For matters requiring a multi-disciplinary approach, Curt Golkow assembles a team of talented lawyers – not limited to any one law firm, but from other firms both within the Philadelphia area and elsewhere – that are particularly suited for the task at hand. Curt also regularly assists clients in accessing financing sources and connecting with experienced accountants, tax experts, valuation specialists, wealth advisors, insurance brokers, turnaround managers and other professionals.

Selected for the Legal Elite List for Philadelphia by SmartCEO magazine.

Copyright © 2022 by Golkow Business Law LLC. All rights are reserved.
Portions of this website may include what may be considered ATTORNEY ADVERTISING in some states. Prior results do not guarantee a similar outcome.
Use of this website is subject to these Terms, Conditions and Disclaimer and Privacy Policy.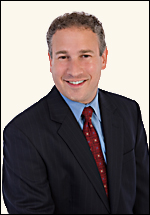 Curtis L. Golkow
Attorney At Law